Al Aly, M.D.
One of the Most Experienced Body Contouring After Massive Weight Loss Surgeons in the World
Dr. Aly is a board-certified plastic surgeon with over two decades of surgical experience. He specializes in body contouring after weight loss and complex nose surgery.
As the foremost expert in plastic surgery for patients who have lost significant weight, Dr. Aly understands the anatomy of the body and how to help his patients achieve their best possible contour.
Dr. Aly is board certified in plastic surgery by the American Board of Plastic Surgery (ABPS) and certified by the American Board of Otolaryngology – Head and Neck Surgery (ABOHNS). He is also a member of both the American Society of Plastic Surgeons and The Aesthetic Society.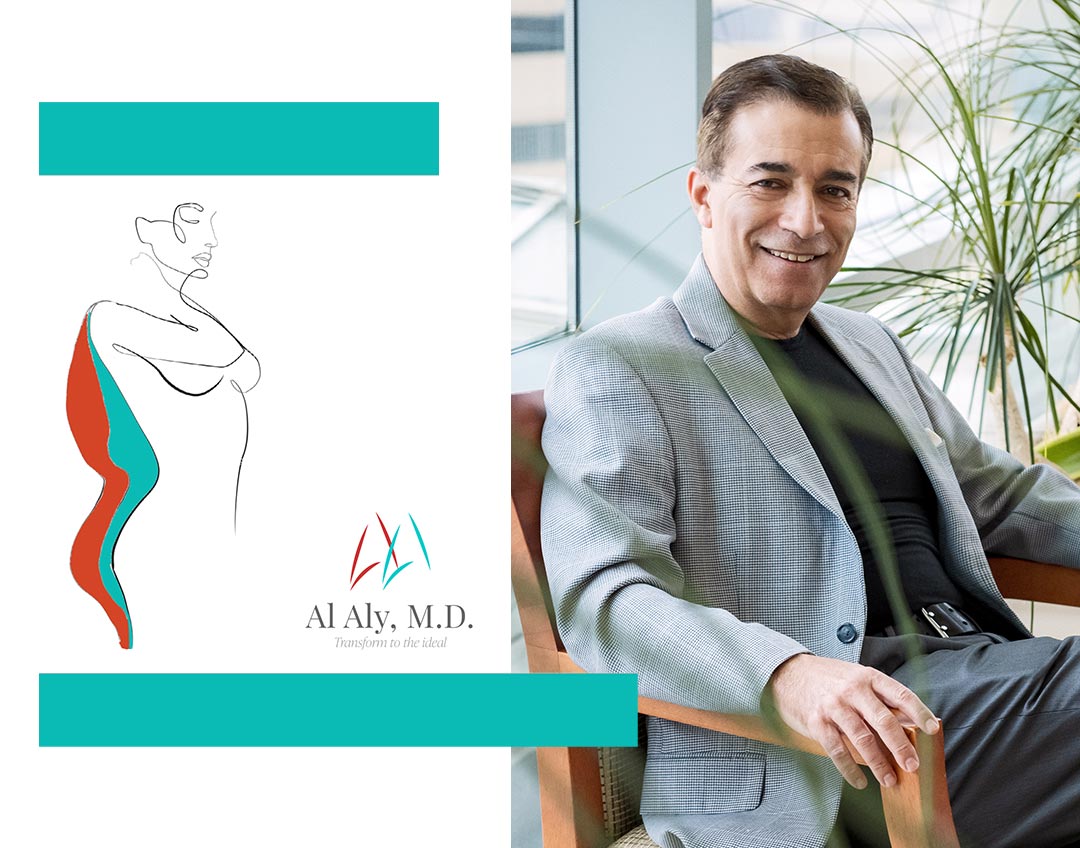 Body Contouring After Massive Weight Loss
Transform Your Body
Dr. Aly is a world-renowned pioneer in the field of body contouring surgery. He developed techniques that are now used globally to eliminate excess skin and fat after massive weight loss. Dr. Aly offers upper and lower body lift surgeries, extended tummy tuck surgery, arm lifts, and thigh lifts.
As a surgeon and professor, Dr. Aly has trained thousands of other surgeons in his methods and shares the benefits of his expertise in post-bariatric plastic surgery. If you are looking to improve your appearance after weight loss, Dr. Aly is an ideal surgeon for you.
Complex Rhinoplasty
Enhance Your Features
Dr. Aly has decades of experience in nasal reshaping surgery. He performs primary rhinoplasty, ethnic rhinoplasty, and revision rhinoplasty. Dr. Aly specializes in more complex nasal procedures, which in some patients requires adding rather than subtracting to enhance the overall appearance of the nose.
If you are interested in nose surgery, especially techniques that augment rather than reduce the nasal tissues, Dr. Aly is the rhinoplasty surgeon you are looking for.
Breast and Body Procedures
Shape Your Body
Dr. Aly offers many popular breast and body surgeries, such as breast augmentation, breast lift, breast reduction, liposuction, and tummy tuck surgery (abdominoplasty). Dr. Aly uses specialized techniques that let him perform plastic surgery without the need for drains. This means that patients who come to him for surgery generally find their recovery faster and more comfortable.
If you are looking for effective cosmetic breast or body procedures with an easier recovery, Dr. Aly is the ideal surgeon to meet your needs.
About Dr. Aly
Distinguished Plastic Surgeon in Dallas, Texas
Dr. Aly is a distinguished plastic surgeon in Dallas, Texas who specializes in post-bariatric body contouring and rhinoplasty. He invented and was the first to perform upper body lift surgery, and he has helped thousands of patients achieve their ideal figure after massive weight loss.
Not only is he a world-class surgeon, his textbook Body Contouring After Massive Weight Loss is widely seen as the gold standard for training plastic surgeons in body contouring procedures.
In 2008, Dr. Aly received the Lockwood Award for Excellence in Body Contouring, which is the most esteemed award in the field of body contouring given by the Aesthetic Society (ASAPS).
Dr. Aly has given more than 2,000 lectures and surgical demonstrations in over 35 countries, with some of these meetings built around him and the procedures he developed. He has also been a keynote speaker for many prestigious plastic surgery conventions and workshops.
About Dr. Aly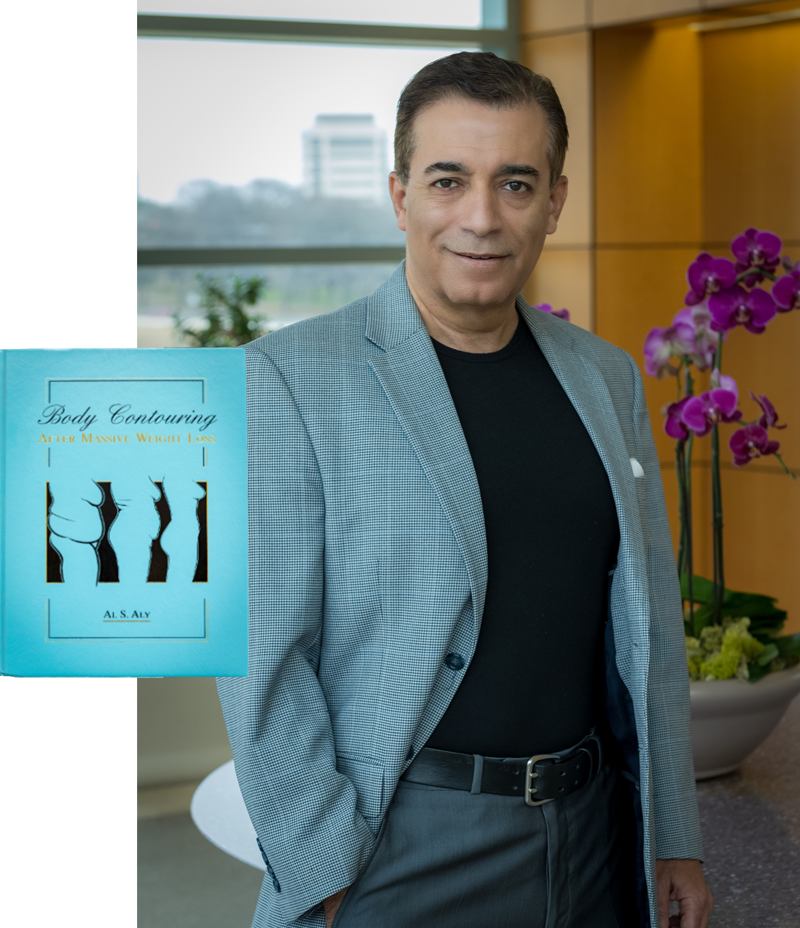 What Our

Patients

Are Saying

"Dr. Aly is one of the greatest plastic surgeons I have ever met and worked with; I am a registered nurse and have worked with many plastics and can honestly say he is an artist and a perfectionist. I needed some abdominal surgery done, called abdominoplasty. I am completely satisfied and thrilled with the results and would trust him with any work I might want or need in the future."
Below are just some of the procedures Dr. Aly offers at his office and surgical suite at the University of Texas Southwestern Medical Center.