Thigh lift surgery, also known as thighplasty, can reshape your thighs by removing excess skin and fat, resulting in more slender, attractive thighs that are more proportionate to your body. If exercise, dieting, and a healthy lifestyle have failed to achieve your desired body contours, a surgical thigh lift may be right for you.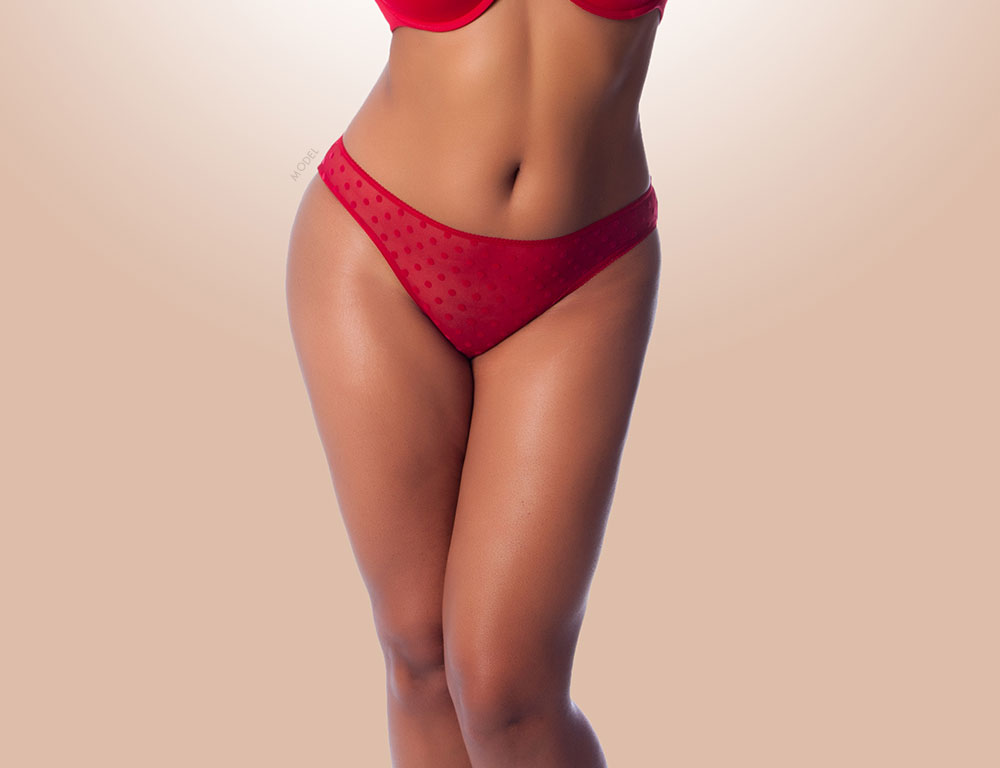 Am I a Candidate for a Thigh Lift?
Ideal candidates for this procedure:
Have sagging or loose thigh skin
Have stubborn pockets of excess fat on the thighs
Are at a stable weight
Are relatively healthy without underlying health conditions
Are non-smokers or willing to refrain from smoking for several weeks
Have realistic expectations for what the surgery can achieve
Are committed to healthy lifestyle habits before and after surgery
May have achieved significant weight loss that left loose tissue on the thighs
How Is Thighplasty Performed?
The surgery begins with general anesthesia.
The incision pattern for your thigh lift will be based on the problem areas that need to be addressed.
What Is an Inner Thigh Lift?
If significant corrections are needed to the inner thigh, incisions will be placed in a vertical line on the inside of the thighs that is hidden when viewed from the front and back. It may reach down to the knees, or past the knees, depending on the presenting excess.
What Is Thigh Lift Recovery Like?
Thigh lift recovery will require wearing a compression garment for extended periods of time, depending on how much swelling the particular patient is experiencing. Dr. Aly does not utilize drains with thigh reduction surgery or any other body contouring procedures.
Patients should be prepared to follow the instructions from their plastic surgeon, such as when to rest their legs, how much recovery time to take off work, how to care for their incisions, and when to schedule a follow-up appointment.
Swelling is expected to be present from one to six months, depending on the extent of surgery. Patients are encouraged to avoid standing still for extended periods of time and to keep their legs elevated when sitting until all swelling resolves from surgery.
What Results Can I Expect From a Thigh Lift?
After patients have fully recovered from their thigh lift procedure, they can expect their thighs to have more definition with fewer contour abnormalities. In most cases, they will also have an increased ability to exercise.
Although thigh lift surgery will not increase the size of thigh muscles, patients who maintain a regular exercise regimen generally will feel better and appear more athletic. Removing excess tissue that covers the underlying muscles creates a more toned appearance.
Visible scars may remain but will continue to fade with time.
How Long Will Thigh Lift Results Last?
If the patient maintains a healthy lifestyle and stable weight, thighplasty results can last for years to come. The skin will naturally lose firmness with age but will remain more taut than if you had not undergone the procedure.
Want to Learn More About Thigh Lift Surgery?
Contact us today to find out if you're a candidate for thigh lift surgery and how it can benefit you.