Facelift surgery, technically known as a "rhytidectomy," is a cosmetic procedure designed to provide a more youthful facial appearance. Over time, heredity, gravity, stress, and environmental conditions take a toll on our skin and cause us to look noticeably older. A facelift improves signs of aging in the lower face and neck, sagging skin, jowls, marionette lines, and deep nasolabial folds.
Benefits of a Facelift
Restore Your Confidence
Facelift surgery provides a significantly more youthful, rested appearance, which allows patients to feel better about themselves and boosts their confidence and self-esteem.
Natural-Looking Results
Previous facelift techniques only tightened the skin, resulting in a pulled or "wind-blown" look. Current facelift techniques tighten the skin as well as the underlying structures of the face, providing more natural-looking results that are long lasting.
Feel Younger
A facelift can take up to ten years off of your appearance, and when you look younger, you often feel younger. With facelift surgery, you can look as young as you feel.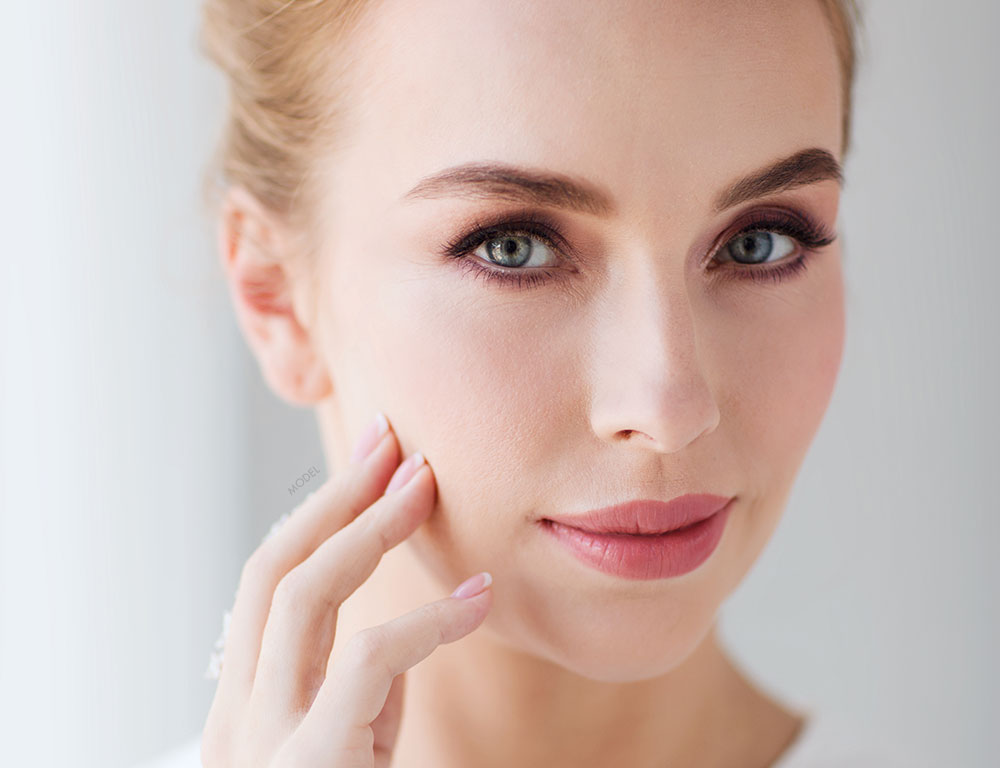 How do I know when I'm ready for a facelift?
If you can relate to any of the following, a facelift may be the right option for you:
You have sagging tissues on your face or neck
You always appear tired, sad, or angry
You appear older than you feel or older than your actual age
Types of Facelifts
Traditional Facelift
A traditional facelift addresses sagging skin in the lower face, jowls, and neck. The surgeon tightens the facial muscles and removes sagging skin to provide a more youthful appearance. The surgeon may also redistribute or remove fat with liposuction to provide the most aesthetically pleasing results.
A traditional facelift provides the following benefits:
Achieves significant improvement specifically in the jowls and neck
Eliminates signs of aging in the lower face and neck
Produces a more youthful appearance
Direct Neck Lift
Removes what many call "a turkey gobbler" from the neck.
Is done through a vertical scar that is located only in the neck, which most people do not recognize as a scar that is used for cosmetic reasons
Is much less extensive that a traditional facelift
Has a faster recovery than a traditional facelift
Has better neck contour than a traditional facelift once the scar has adequately healed
Allows for direct removal of fat deposits in the neck
Allows for direct tightening of the neck muscles
Facelift FAQs
Who is an ideal candidate for a facelift?

Ideal candidates for a facelift are unhappy with the appearance of sagging skin on their lower face and neck. The best candidates do not smoke and have realistic expectations of the procedure.

Where are the incisions for a facelift located?

The incisions for all techniques are easily hidden within the hairline. With the traditional facelift, the incision begins in the hairline at the temples, continues around the ear, and ends in the lower scalp. The direct neck lift incisions are vertically oriented scars in the neck area only.

What is recovery like?

You should arrange for someone to drive you home after surgery and assist you for the first 24 to 48 hours of recovery. Your surgeon will prescribe medication to help minimize pain and keep you comfortable during this time. Swelling and bruising may last from a few days to a few weeks. Most patients can return to work within one to two weeks.

When will I see the final results of my facelift?

Most patients see significant results from their facelift within six months, although subtle changes may continue to occur for up to a year after the procedure.
Want to Learn More About Facelift Surgery?
Contact us today to find out if you're a candidate for a facelift and how it can benefit you.
Contact Us