Brachioplasty Patient 08
Back To Arm Lift Gallery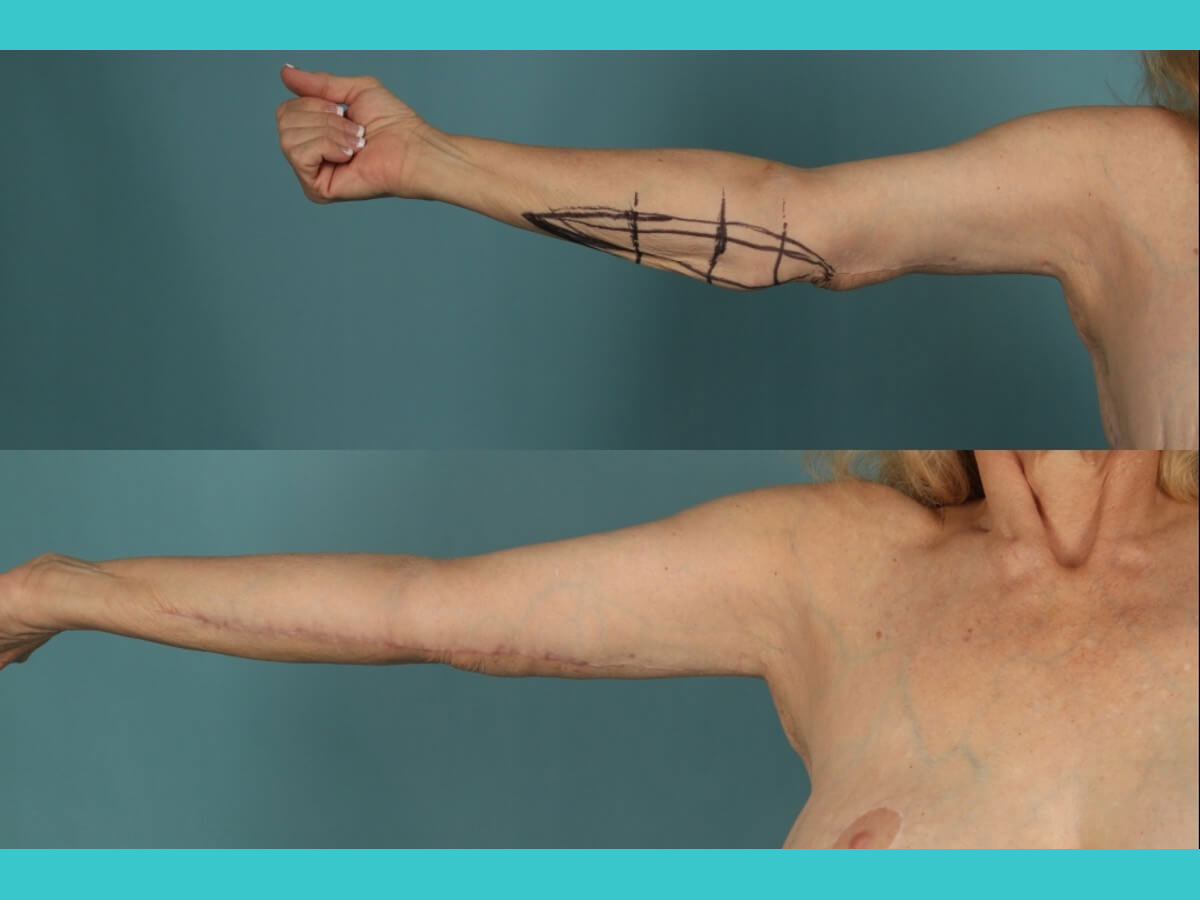 Description:
Patient presented with excess that involved the entire arm, from armpit to wrist.
She initially underwent the brachioplasty technique first described by Dr. Aly over 20 years ago, to treat the excess down to the elblow.
As was planned initially, she subsequently underwent a secondary procedure to eliminate the excess from the elbow to the wrist.
The markings are shown prior to the secondary procedure and then the final result is shown last.
---